Museums of North Fork Valley
Hotchkiss-Crawford Historical Museum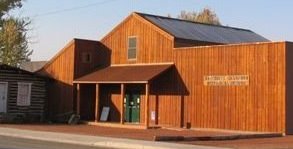 Location: 180 South Second Street in Hotchkiss, less than one block south of Bridge Street (the highway).
Phone number: 970-872-3780
Website:
Hotchkiss-Crawford Historical Museum.
Hours:
Saturdays from 1-4 from September through mid-May.
During the summer months it is open Fridays, Saturdays and Sundays from 1-4.
Appointments and tours can be arranged by calling the museum.
Hotchkiss is home to the Hotchkiss-Crawford Historical Museum. The museum houses permanent displays of world-class Indian artifacts, a large collection of old time photographs, and a living room diorama. Visitors may find old-time business equipment, marvelous clothing and accessories, antique medical supplies, recent acquisitions, unidentified "mystery" objects and much, much more on rotating displays. Adjacent to the museum is a fully-furnished turn-of-the-century log cabin.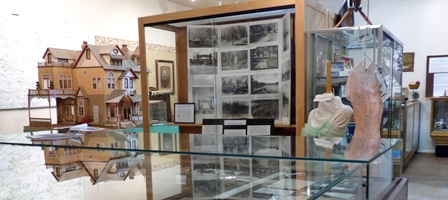 Those wishing to do research or thumb through books related to local history are welcome to spend time in the museum's reference library where they will find photo albums, yearbooks, oral history transcripts and tapes, and files of obituaries. Docents can assist with genealogical research.
A nice selection of books focusing on local and Colorado history is available in the Museum bookstore.
---
Paonia Museum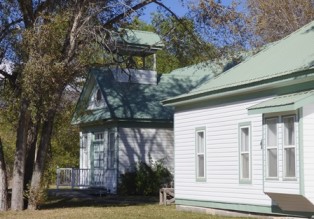 Location: 700 Shady Lane in Paonia, near entrance to Paonia River Park.
Phone number: 970-527-3970
Hours: Call for hours or to arrange for a tour.
The Paonia Museum is really two museums --- the 1904 Park's home with vintage displays and photographs, and the historic Bowie Schoolhouse complete with the original desks.