Third Annual Tomato Festival -- September 2016 -- Hotchkiss.
September is the month when local farmers and gardeners have an abundance of ripe tomatoes and a great time of year to celebrate our local community.
Delta County Libraries host the annual Tomato Festival.
Tomato tastings. Tomato contests with local judges.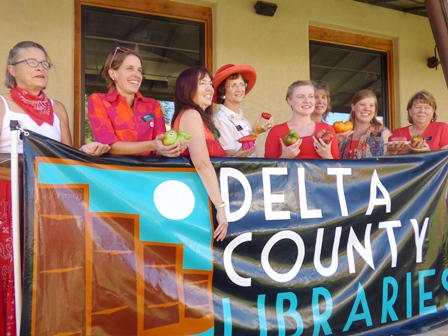 Tomato art contest for kids. Tomato Haiku contest for all ages.
Amazing tomatoes for sale. Local food vendors.
Pepper roasting. Entertainment. And more!
For general Tomato Fest info or vendor info, contact Sarah at the Hotchkiss Public Library:
970.399.7781